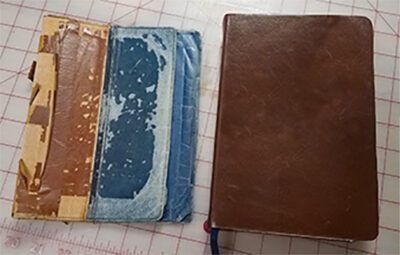 Do you have an old book that's in pretty good condition it just needs a new cover or a little love?
Welcome friend!
Get a standard book recover with our Book Rescue Program. Repairs start at $75 for basic maintenance and further pricing will be determined after assessment of your book.
Standard repairs may include complete spine, hinge, and cover repairs using archival material.
Including:
Reattaching loose covers
Replacing missing spines or covers
Torn/Loose pages
Broken book blocks
Leather replacement/repair
Hot stamping, foil embossing, and tooling
Specialty and advanced repair pricing available after consultation.
Give a Daniel a call to make your consultation appointment! (614) 260-2021