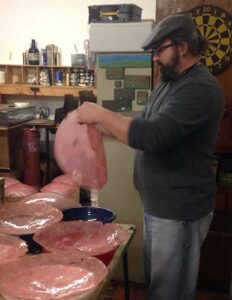 Cobenick Book Arts Studios:
Located in lovely Forest Park, in the home of book and paper artist Daniel Colvin, Cobenick Studios is your source for fine handmade paper products; and all book preservation and restoration needs.
If you need more information about our paper products, book repairs, or workshops, feel free to send an email, to daniel@cobenickstudios.com, or call / text us at 614.260.2021, and ask for Daniel!
Open Studio Hours : Monday – Friday 10a.m. – 6 p.m.
By appointment only