Welcome to Local Line Papers!
---
CS Book Arts Studios launches Local Line Paper House!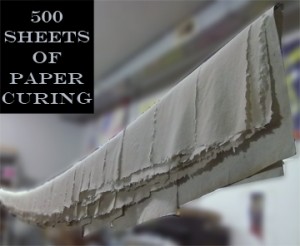 FOR ARTISTS :
As a Printmaker and Educator Daniel understands how important well made, versatile paper is. From drawing to watercolor paper Local Line can help you create a paper that will fit the needs of your style of art making. Customized size, weight, texture, and color are all possible. Contact Daniel anytime to plan your next body of work!
FOR CRAFTERS AND D.I.Y. ENTHUSIASTS :
Local Line can customize your paper order to meet your specific needs: decorative additions, custom colors, imported and exotic fibers. Daniel specializes in custom papers for D.I.Y. Projects, and making each custom order truly unique!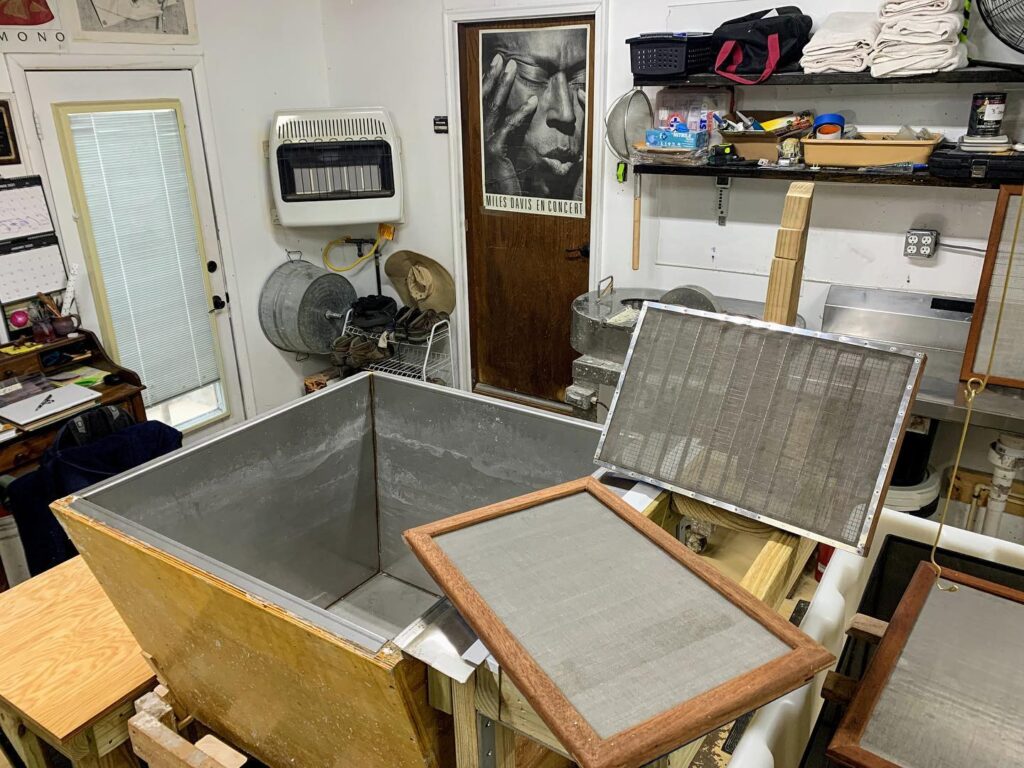 Papermaker Daniel Colvin is dedicated to providing the highest quality papers to Professional Artists and Do-It-Yourself enthusiasts.
We offer paper in several varieties:
Natural colors
Custom color paper
Decorative stationery
Custom sizes
Artist papers
And paper for several purposes:
Printing
Drawing
Watercolor
Book making
Letterpress
Crafting and multi-purpose
Local Line also offers supplies and services:
Beaten pulp
Beater rental
Studios rental
Consultation on how Local Line can help with your next project!
Fibers We Use
Recycled cotton rag: Very durable, green, and archival.
Abaca: Strong, log bast fiber that is also known as manila hemp.
Cotton, flax, linen, true hemp, bamboo, kozo fibers; and recycled fine papers are also used to create our papers
All of these fibers are very resilient and produce papers of fantastic quality and versatility for any use whether it be a computer printed card or a fine watercolor painting.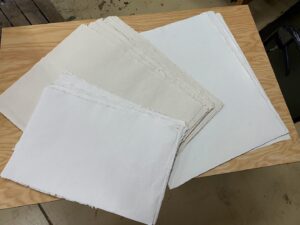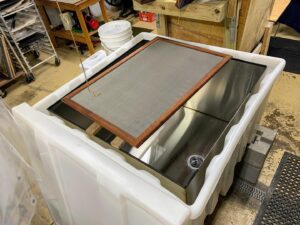 Custom Orders
Custom orders to fit whatever your needs may be!
Sizes: Paper of nearly any size, dimension, and quantities.
Colors: Request a custom color paper. Provide a swatch, and we will create a paper to compliment!
Inclusions: If you need a specific flower included in your paper, or most any decorative element, we can include it.