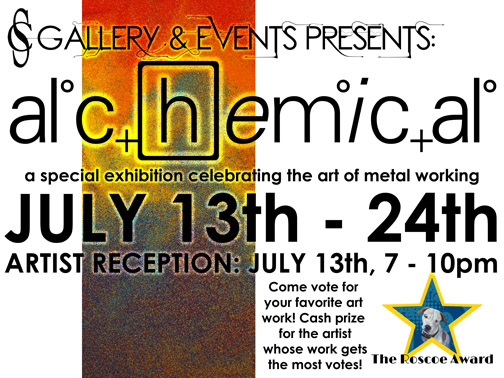 HELLOOOOOO Columbus Artists!
Do you love METAL? Do you use METAL? If you could would you walk down the aisle to Pantera!?
Then we have the show for you!! We are extending the ALCHEMICAL deadline to Fri at 6 and we want your Metallurgic Manipulations, your Mad Scientist Fusions, your Recycled Renderings, and Tinny Transformations! (yeah I have a thesaurus – don't be a hater)
If it's metallic or got metal in it – we want it!
Come show off what your working on! DO IT!!